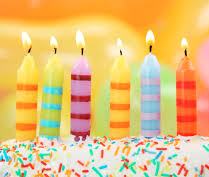 From 0 to 60: A Birthday Celebration in Song
Friday, January 29, 2016
7:30 PM – $20
includes complimentary hors d'oeuvres at intermission
 Just a few tickets left!  Please call 613-729-0693
What better occasion to reflect back on the wide range of music and artists that I have enjoyed and been inspired by than with my third annual birthday concert at GigSpace on Friday January 29, 2016 ?!
Joining me for this event is one of the area's most talented musicians, Steve Boudreau, who will be accompanying me on GigSpace's terrific new grand piano. The repertoire has now been finalized and features a mix of jazz standards by some of the best songwriters and made popular by some of my favourite interpreters. We'll also present some songs from the pop, folk, and musical theatre world to truly reflect my wonderful journey in music. It's been great working with Steve to put the arrangements together.
Except for a couple of exceptions it features all new material. I've selected songs inspired by some of my fave jazz singers over the years like Stacey Kent, Tierney Sutton and Shirley Horn as well as by artists such as Barbra Streisand, k.d. lang, and The Beatles to name just a few.
Look forward to seeing you there!
Karen Oxorn reflects 60 years of loving music in her concerts this weekend "The musical journey encompassed by those LPs and more will be reflected in her two concerts this weekend, which will also celebrate her 60th birthday. On Friday, January 29, she'll perform with pianist Steve Boudreau at GigSpace in Ottawa".  Jan 2016 Alayne McGregor, OttawaJazzScene.ca